April 2014 Newsletter
Predictions Recap
We were pleased to welcome Deloitte Canada's Director of Research, Duncan Stewart, as our special guest on Tuesday, April 8 for a breakfast event at the Toronto Marriott Downtown Eaton Centre.
Captivating the crowd with his engaging presentation style, Stewart shared Deloitte's 2014 technology, media and telecommunications predictions. His presentation gave us a glimpse of the future technology trends that will likely affect our businesses as well as personal lives. For instance, the consumer product market is currently valued at 768 billion dollars (with 12% growth in the past year), but Stewart suggests that in the future consumer demand for prodcuts will even out and they will rather spend their money on better services, content, processing speeds, software and applications.
Duncan Stewart can be found on Facebook and Twitter where he regularly shares information and commentary about tech and media.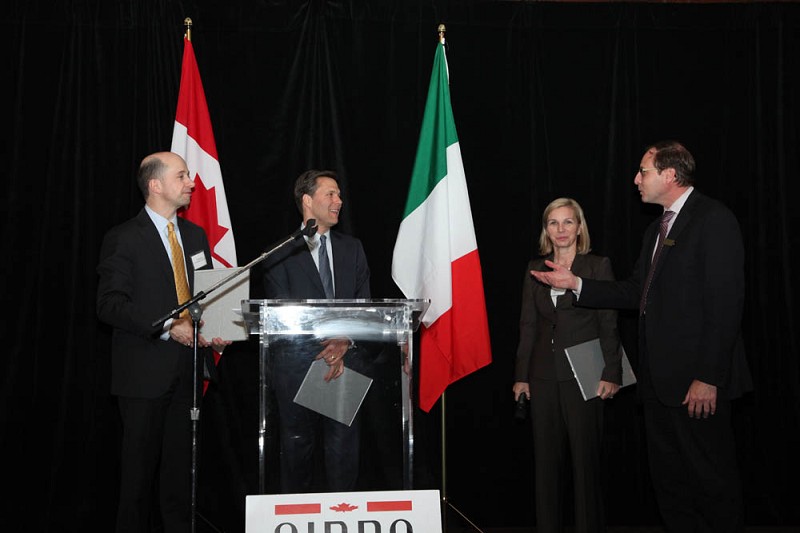 Economic Outlook Recap
On Tuesday, April 29, we featured a guest panel of senior economists and financial experts at our annual Economic Outlook event. The panelists gave detailed but concise overviews of the current state of Canadian, US and Global economics, also indicating what to expect in the coming year.
Kicking off the presentations, Dawn Desjardins, Assistant Chief Economist at RBC Canada, gave an update on the Canadian economy. She focused on comparisons between our labour market and that of the US, consumer spending, the housing market and inflation/interest rates. Some potential high-growth industries she noted for 2014 were manufacturing, resources and major infrastructure projects (such as pipelines).
Next, Derek Burleton, Vice-President and Deputy Chief Economist at TD Canada shared his outlook for the US economy in relation to ours. He spoke about the potential for growth in the US economy, evidenced by an upswing in their housing market and consumer spending. The , which he warned might be competition for Canadian suppliers.
The final presentation of the night was on emerging global markets by Derek Holt, Vice-President of Economics at Scotiabank. He told the audience that the current global economy is different than it's ever been in the past, because so much focus is now on emerging markets. These markets count for one third of the global economy and include players like Mexico, Columbia, China, India and Japan.
Follow us on Twitter for complete live coverage of our events!
New Website Launch!
As you can see, we've launched our newly updated CIBPA Toronto website! To better connect with our valued members - and anyone else interested in CIBPA - we've redesigned and expanded our home page so visitors have instant access to our events, news and important information (as well as lots of pictures). The menu's have been reorganized and our social media feeds are now updated live on the site. If you're not following us already please connect with us on Facebook, Twitter and LinkedIn. Also, be sure to check out our new Multimedia section. After you attend CIBPA Toronto events find yourself in the event photo album! If you're a CIBPA Toronto member you can login to your personalized account via the link at the top of every page.