Education Foundation Awards Dinner 2017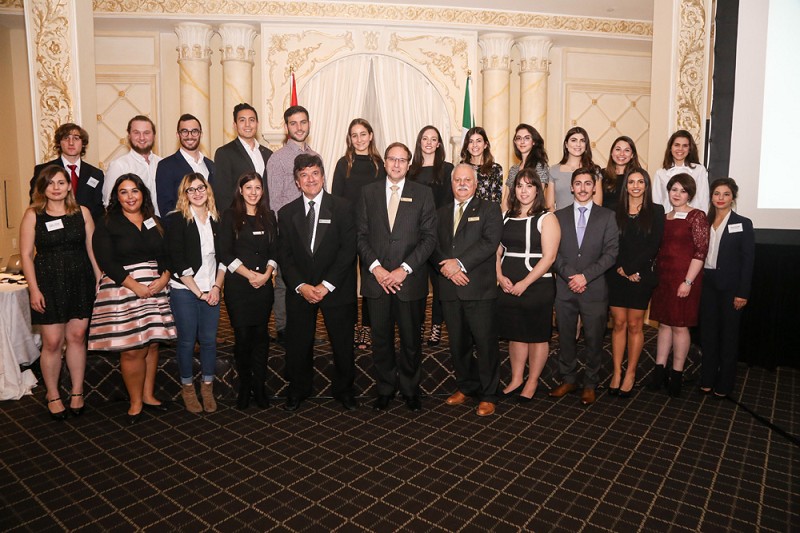 Each year, CIBPA Toronto is pleased to present the recipients of our Education Foundation with bursary awards. Join us as deserving students selected by the CIBPA Education Foundation committee are recognized for their academic achievements. The event is chaired by Education Foundation President, Mr. Robert Sacco and Vice President Stan Cappadocia.
The goal of the CIBPA Education Foundation is to support the academic achievements of young Canadians of Italian heritage or in Italian studies.
The CIBPA EDUCATION FOUNDATION Bursary is open to full-time college and/or university students at the undergraduate, graduate or postgraduate levels who are Canadian citizens or Landed Immigrants permanently residing in Canada, and are of Italian origin. It also provides assistance for students who are not of Italian heritage, if they are pursuing curriculum majors in Italian studies.
Do you know a student who could benefit from the CIBPA Education Foundation? Please let them know of this opportunity.
SUBMISSION DEADLINE: October 27, 2017.
When
Thursday, Novemebr 16th 2017
6:00pm- 9:30pm
Where
Paradise Banquet and Convention Centre
7601 Jane St.
Concord, ON
L4L 1X2
Cost
Members: $65.00
Non-Members
: $85.00