Thank You To Our Sponsors
The joint CIBPA-ICCO Ital-Canadian Open Golf Tournament that was held on Monday, June 24, 2019, was an outstanding day filled with great golf, delicious food, wonderful weather, laughter and fun! We hope you enjoyed a lovely day of golfing and networking at The Country Club Golf Course and look forward to seeing you again at our next tournament.
To all our sponsors of the event, thank you for your participation and generosity.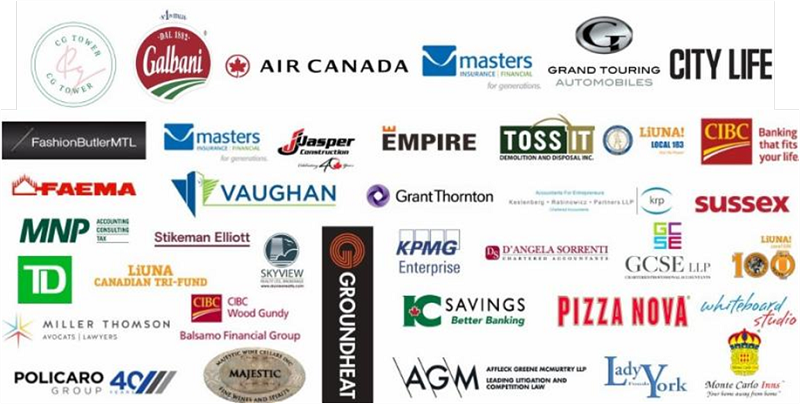 A Special Thanks to our dedicated supporters:
All Things Skin, Active Green & Ross, Big Cannoli, Captain Cone, Chin Radio, Courtyard by Marriott, Colio Wines, Faema, Fashion Butler MTL, Ferrero Canada, Fiamma Ristorante, Gigi Importing Ltd, Hero Certified Burgers, Jan K Overweel Ltd, Liberty Entertainment Group, Livbon, LMSV LLP, Longo's, Monte Carlo Inns, Nino D'Aversa Bakery, Numage Trading Inc.,Pizza Nova, Rea Foods, The Country Club, Unico Inc. & Primo Foods, Whiteboard Studio
---
Photos from the event can be found here and the full ablum can be found here